It's 100% FREE to Pick the Neck Ribbon Color AND Get It Custom Personalized for All Products!
Below is a sample product page that shows how easy it is to add your FREE Personalized Neck Ribbon to ANY Big Plush Animal:
This Short 2-minute Video Shows What the FREE Personalized Neck Ribbon Looks Like on Your Big Plush Stuffed Animal:
A SPECIAL Occassion Deserves a SPECIAL Something Extra!
Now you can truly express how you feel to someone special, because you get to pick the ribbon color of the ribbon that goes around your big stuffed animal's neck, AND YOUR PERSONALIZED MESSAGE is imprinted on that neck ribbon... for FREE.
This neck ribbon imprinting personalization service is absolutely FREE, and comes with EVERY stuffed animal here at BigPlush.com.
And you can take advantage of it simply by selecting this free option on any product page at BigPlush.com.
Helping you to make a BIG Impression with giant teddy bears and big stuffed animals is what we do, and this FREE personalized service is just one more way that BigPlsuh.com sets the standard when it comes to making your gift receipients feel RAELLY special.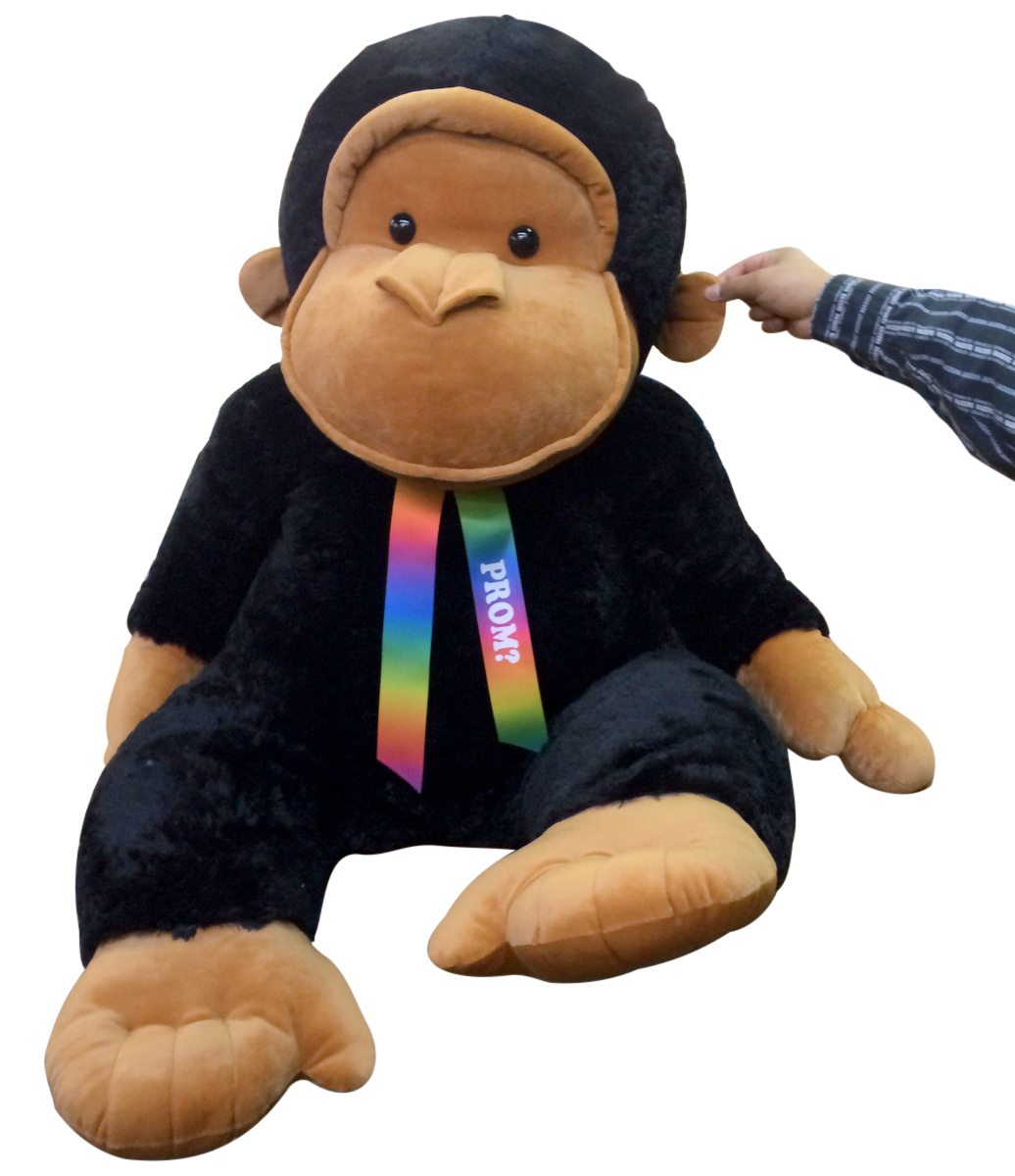 Additional Custom Plush personalization options will also appear on each product page.
They will let you add the following personalized options to your big plush stuffed animal:
Add a personalized T-Shirt that will be worn by your big plush stuffed animal.
Add a personalized heart pillow that will be held by your big plush stuffed animal.
Add a FREE gift card message that will be printed on paper and enclosed with your big plush animal.
So what are you waiting for?...
The neck-ribbon personalization is FREE.
The clock is ticking...
START SHOPPING and make someone smile NOW!
*For More Details about Stuffed Animal Personalization - Watch the 3-Minute Cartoon Video at BOTTOM of This Page.
In addition, we offer Extra-Special Personalization Options that are NOT found on each product Page:
Adding Heart Pillows, Imprinted Neck-Ribbon and Personalized T-Shirts can all be done DIRECTLY ON ALL PRODUCT PAGES. Just go to any product page, and you will have the ability to quickly add many of these options to your stuffed animal.
However in some cases that require extra personalization, (such as imprinting a name or message on a heart pillow before we attach it to your stuffed animal), you can choose one of the options shown here. Simply add the option(s) below that you want ADDED to your stuffed animal, and then be sure to ALSO add the stuffed animal(s) to your cart too.
If you have questions, or prefer to order by phone, simply CALL US at 1-800-238-9481.
The Short Video Below Takes 3-Minutes.
See ALL The Ways you Can PERSONALIZE your BigPlush Stuffed Animal:

READY to SHOP? Okay! Pick Your Size HERE!