96" Plush Bears Made in the USA
* NEWS FLASH! *
Our new 9 Foot Teddy Bears are even BIGGER than these 8 Foot Bears Below! Click HERE if you DARE!
Are you looking for the biggest teddy bears in the world? Then you are at the RIGHT Place!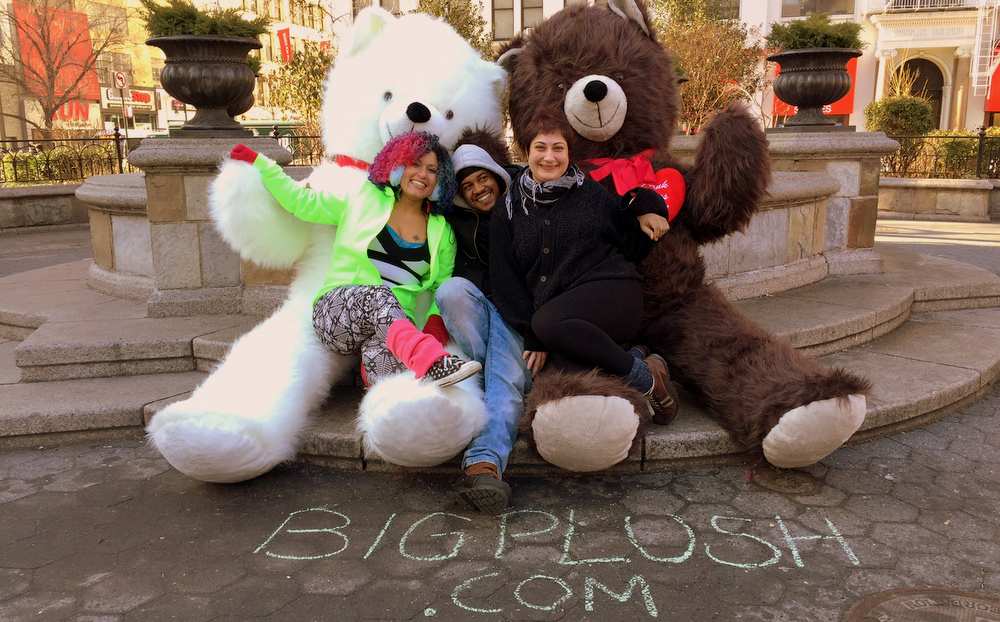 BigPlush.com offers this exclusive collection of outrageously huge 96" teddy bears that are completely made from scratch in the USA.
Each 96" bear measures a staggering 8 Feet Tall from head to toe, and is made from American fabric, American materials and American labor.
So GO BIG and GO USA (at the same time)!
Grab one of these bigger than lifesize giant 96" Teddy Bears NOW (before they grab YOU).
And... HAVE FUN!