Biggest Roses in the World 3 to 6-Feet Tall Live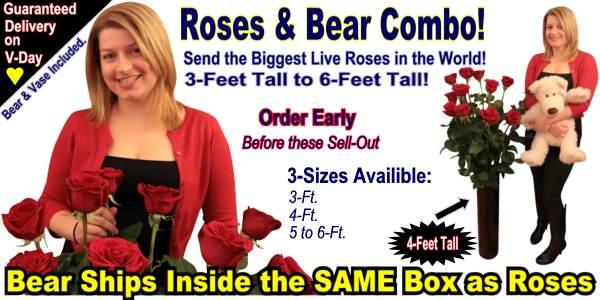 Send the V-Day Combo!
It's easy! Just go to any of the product pages below and check the box to add this teddy bear to your giant roses, and your giant size roses will arrive WITH this big plush adorable teddy bear... packed inside of the SAME BOX as the roses.
Now THAT's a V-Day Combo!

And... bask in the knowledge that all of the giant-size roses shown below are not only extremely tall, but the bulbs of each rose measure 3 inches tall and 2 inches wide when they arrive (which is huge) - and grow even BIGGER after a day of hydration. There's simply no comparrison to regular "traditional size" rooses.
You will WOW someone special... GUARANTEED.